Univ Dekor - Dekor Diszkont Kft. Pécs, Kincses úti Tesco. Tel.: 72/414-916 30/99-40-520 20/99-20-549 Nyitva: Hétfőtől-Péntekig, 9.00 - 16.00 - ig
kezdőlap
Hírek
Nincsenek hírek az adatbázisban.
PROEDGE TERMÉKEK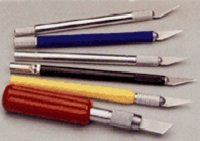 A
PROEDGE
termékei között megtalálhatók speciális kések,dekorációs tűk, vágólapok, amiket modellezők és signmakerek használnak főként az USA-ban és Nyugat-Európában. honlapunkon, rendelését pedig rolex klocka kopia szívesen vesszük e-mailben is!
omega replica watches
VISZONTELADÓKAT KERESÜNK TERMÉKEINK ÉRTÉKESÍTÉSÉRE!
INFO: 06 30/994 0520
Product designer Werner Aisslinger and partner Tina Bunyaprasit, the creative team at Aisslinger Studio, and NOMOS\'s own designer designed this bold watch together. From the Museum of Contemporary Art in New York (MoMA) to the V&A Museum to the Vitra Design Museum, his works are favored by exhibitions around the world. The dial is inspired by the racetrack, replica breitling whose linear design is displayed on the edge of the dial and on the small seconds hand. The narrow date window can display three different dates at the same time, namely yesterday, today and tomorrow at a glance. replica hublot In addition, the watch has a quick date adjustment function that can be easily adjusted by two-way operation of the crown. Aisslinger and Bunyaprasit are delighted with the news: Designing a mechanical watch is a very meaningful project and to win the Good Design Award now is even more amazing. It\'s a good start for this year.
Dekor Diszkont Kft Pécs, Aidinger J. u. 41. Tel./fax: 06 72 414 916
dekor, reklám dekorációs alapanyagok, feliratozás, textíl feliratozás, hímzés, lézergravírozás, display, olfa, proedge, kések, pengék, szikék, trodat, bélyegzőkészítés,